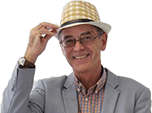 Toyota Paseo (1996–1998)
Last updated 30 August 2016
Reliable, undemanding transport with coupe styling.
Not an ounce of sporting appeal. Nondescript. Not many about. Concerns over parts availability.
Updated 30 September 1996
Small non-sports coupe 13' 82 long by 5' 5" wide and reasonably light at 920kg. Had an 89bhp 1,497cc engine and five speed manual box. Pop-up and removable glass sunroof. Power steering on ST model....
Introduction
Owners' reviews
Fantastic Coupe without sports car cost
The most reliable car i have ever owned.
Fabulously reliable and the easiest car I've ever had to drive and own