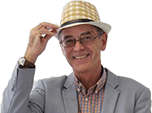 Toyota Land Cruiser (2010–)
Last updated 18 January 2018
Big and tough. Good off road and good for towing. Excellent reliability record.
Expensive to buy and run. Old-fashioned to drive on the road. High boot floor.
Updated 18 January 2018
Toyota LandCriser LC revised for 2018 at prices from £32,795 to £52,295:
Land Cruiser is more widely available than any current Toyota model, being sold in more than 190 countries worldwide. Its unmatched off-road abilities have earned it a rock-solid reputation as one...
Introduction
The Toyota Land Cruiser isn't as plush or fancy as a Land Rover Discovery. Yet its blend of huge size, impregnable reliability and serious off-road capability make it a strong proposition for a select few. Namely those who need their car to cope year-round in remote areas and hostile weather conditions.
Only one engine choice is offered – originally a 3.0-litre D-4D it was replaced by a more economical 2.8-litre diesel in 2015. This has slightly less power with 177PS and 450Nm of torque, but is effective, albeit gruff, producing plenty of shove low down the rev range. Most variants have an auto as standard, but basic Active versions have a manual gearbox. Official economy is just short of 40mpg with either.
For driving over challenging terrain, the Land Cruiser is very impressive indeed. Downhill assist, ride height control, a crawl function and a limited slip differential are among the off road features. Unfortunately, its off-road prowess translates to lacklustre on road driving, with spongy suspension and ponderous steering.
Oddly there is a choice of three- or five-door body styles. The appeal of the three-door is very limited though, especially when you consider the fact the five-door variant has two extra seats that fold up from the boot floor. The boot itself is large but very high off the ground, making it difficult to load heavy objects.
For most buyers, particularly those who rarely venture off road, a Land Rover is a better buy than the Toyota Land Cruiser. It's plusher, quieter and more luxurious, yet it's still extremely competent off road. That said, the Land Cruiser's legendary reliability record and off-road ability will hold appeal for some.