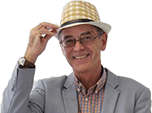 Toyota Granvia (2004–)
Last updated 1 April 2016
Luxurious van based MPV.
Not sold in the UK but some imported when they had no value in Japan due to the Shaken test regime.
Updated 13 July 2013
On belt-cam 2.0 and 2.5 litre diesel engines the waterpump must be replaced at the same time as the timing belt. They are prone to breaking up and when they do they throw the belt off.
Introduction