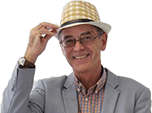 Toyota FT86 (2010–)
Last updated 1 April 2016
Concept car that eventually morphed into the Toyota GT86.
Concept showcar, not a production model.
Updated 10 October 2009
Toyota unveiled its first sports coupe since the Celica at the Tokyo Motor Show in October 2009. The five-seat FT-86 (that's hachi roku in Japanese) goes back to the fundamental qualities of classic...
Introduction
Toyota concept car that eventually became the GT86.