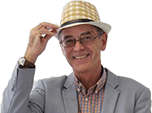 Toyota Fortuner (2005–)
Last updated 1 April 2016
Chunky SUV with strong 3.0 litre diesel engine and auto option.
Toyota doesn't sell it in the UK. Rear seats fold up and to the sides like Previa, blocking rear 3/4 view. The most aggressively driven vehicle in Thailand.
Updated 13 July 2013
On belt-cam 2.5 litre diesel engines the waterpump must be replaced at the same time as the timing belt. They are prone to breaking up and when they do they throw the belt off.
Introduction