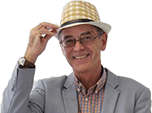 Toyota ES3 (2001–)
Last updated 1 April 2016
Four-seater with the ability to do more than 100mpg and emit just 71g/km of CO2.
Only a concept.
Updated 22 March 2001
Toyota's ES3 (Eco Spirit Cubic) prototype is probably the most efficient, environmentally friendly four-seater car yet built. With its aluminium and resin body the car weighs just 700kg and has a Cd value...
Introduction