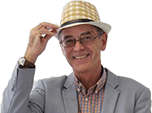 Tang Hua Chika (2009–)
Last updated 26 March 2015
Model History
French division of China Automobile Deutschland showed three cars at October 2008 Paris Motor Show.

One was a cute 5CV 72 volt electric bubble car called the Chika. This prototype was designed by China's best-known car stylist Li Shi Guang Ming, who is working on a range of original designs for China Automobile. The designer believes the Chika represents the first steps toward an original Chinese automotive design language.

China Automobile France also showed a leisure-oriented lightweight 4x4 called the Kiff. This is made by Shanghai Xingyue Power Machinery co, and is powered by a 812cc three-cylinder Chery petrol engine. It's on sale now, priced around £8,000.