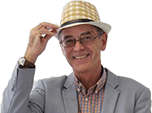 Suzuki Vitara (2015–)
Last updated 27 May 2019
What's good
The 2015 Suzuki Vitara is smaller, lighter, more fuel efficient than before and significantly better to drive.
More space than rivals such as the Nissan Juke.
Awarded a five-star Euro NCAP rating in 2015. Adult occupant safety was 89 per cent, child safety 85 per cent, safety assist 75 per cent and pedestrian safety 76 per cent.
What to watch out for
Hard plastics inside cabin.
Rear seatbacks don't fold flat.
No spare wheel, just a tyre repair kit.
Door sills get very dirty and can easily mark trousers when exiting the car.
21-2-2016: "Pronounced jerk" reported when 2015 Suzuki Vitara 1.6 petrol automatic is changing from 1st to 2nd.
19-7-2017: Complaint about new Suzuki Vitara SZ5 Automatic 4x4 1.6 petrol, with 1800 miles. When using cruise control eg at 60-70 mph, the automatic gear change seems to become very erratic and undecided, shifting up and down at the slightest incline, making the ride uneven and uncomfortable. Probably because automatic AWD is engaged and the engine isn't powerful enough.
3-10-2017: Complaint of problems with Radar Brake Support on new Suzuki Vitara S 1.4T Boosterjet, purchased 14th August 2017. On the open road, without adaptive cruise control engaged, a warning came up saying that the RBS function was temporarily disabled. Driver stopped and warning disappeared. This was reported to the dealer and the car was taken to him on 12 September. He couldn't find a problem. Then on 15 September, using adaptive cruise control on the M74, the warning reappeared and the car dropped out of cruise control. The car was taken back to the dealer on 29 September. Again, he couldn't find a problem. Finally, the warning came up again on the M6 on 1 October. Adaptive cruise control was not engaged.
4-11-2017: Report of slight grinding feeling from the brakes of a 2017 Suzuki Vitara 1.4T Boosterjet. Probably surface corrosion on the brake discs, but might also be corrosion of the ABS relector rings.
22-2-2018: Report of uneven rear tyre wear on June 2017 Suzuki Vitara, now at 17,500 miles. The outside edge of the original Continental rear tyres is at the wear limit, whereas the inner edge still has 3.5mm. Dealer offered a 20% discount on replacement rear tyres.
25-8-2018: Owner finds gearshift of his 2016 Suzuki Vitara S 1.4T Boosterjet 4WD "rather clunky and not smooth unlike my wife's Swift. When manoeuvring the car at low speeds it is sometimes difficult to get it into gear. This has been the case since new and I have partially grown used to it but just wondered if you had heard any other reports of this from Vitara owners." We think this is probably normal of the heavier duty 4WD Vitara.
11-4-2019: Report of rear sunroof shattering in heavy rain in at just 250 miles in new Suzuki Vitara Allgrip delivered on 27-3-2019. Happily, "Suzuki pulled out all the stops and car has been collected and booked in to be examined." Owner would still wish to praise Eastbourne Motor Company for its sales team and their efforts to find the car from UK stocks at such short notice as well as for its delivery to Isle of Wight resident in Portsmouth. Owner would also like to add his excellent impression of the Suzuki Head Office Customer Service Team who, after a slow start, sprung into action and is hoping to return the car in double quick time, throwing in a courtesy car while the repairs take place.
12-5-2019: Report of uneven rear tyre wear from 2018 Suzuki Vitara SZ5 2WD. Dealer reported it needed a new axle and ordered one. 12 weeks later it had not arrived. Mileage now 12,000. Suzuki will pay half the cost of replacement rear tyres but not the full cost.
27-5-2019: Report of failure of Rader Brake Support on August 2018 Suzuki Vitara S. Tested by Suzuki dealer who agreed to replace it more then 11 weeks ago and is still waiting for the part.
Recalls
14-8-2015: Recall to recalibrate / reprogram the Radar Brake Support system on Vitaras. This is a service recall campaign to ensure the optimum efficiency and reliability of the Radar system and affects SZ5 Vitara models within a particular chassis number range (1,163 cars). The procedure will take between 30 minutes and an hour to complete.
21-12-2016: Discovered that Vitara 1.6DDIS diesels being recalled for Engine Control Module to be reprogrammed (similar to VAG EA189 recall).
20-2-2017: Report that Suzuki Vitaras built in Hungary are being recalled for rear axle problem. Alert number: A12/0399/16. Countries affected so far: Greece, Croatia, Denmark, Hungary, Malta, Norway, Slovakia, Slovenia, Spain, Sweden, The Netherlands. Alert notice (No.A12/0399/16), can be found at http://car-recalls.eu/?listing_type=suzuki-vitara-2015/ Name: Vitara, SX4, S-Cross, and Swift Type/number of model: Models APK Vitara, AKK SX4 S-Cross and AZG Swift Batch number/Barcode: The recall concerns vehicles produced from 29 October 2015 to 17 December 2015 Risk description: The abrasion coefficient modification coating may not been have been applied on the rear axle bolts during the manufacturing of the bolts. The bolts might consequently loosen, come off or break. If this happens, the vehicle could become impossible to drive. Measures taken by economic operators: Recall of the product from end users (By Distributor)
List Price from
£16,994
Buy new from

£14,712

Contract hire from

£155.00

per month