Nearly New and Pre-Reg Deals
Looking for a nearly-new car? Here are the best nearly new and pre-reg deals we've found online
What is a pre-reg car?
A pre-registered car is one that has been registered by a dealer with the DVLA so it has been assigned a registration number. This is different to buying a brand new car where it's only registered when you buy it.
There are various reasons why a dealer might do this, but the most common is to boost their sales figures at the end of a month or quarter to meet their target set by the manufacturer, which earns the dealer a bonus.
There is no age limit on what can be described as a pre-reg car, but almost all will be less than six months old and have less than 200 miles on the odometer. Some dealers will also describe a pre-reg car as an 'ex-demo' or 'delivery miles only'. If it has a V5C logbook, it's been registered and cannot be advertised or described as new.
1. Nissan Juke Acenta 1.6 manual
Price: £11,990   Saving: £5110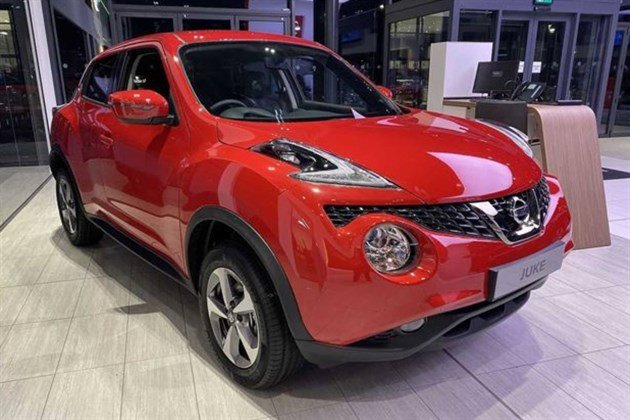 With a new Nissan Juke now on sale, dealers want the old model off their forecourts. This means there are some excellent deals to be had on as-new pre-registered examples. This solid red Acenta might not be the most desirable model but it's a brand new Juke for less than £12,000, which sounds a good deal to us.
| | | | | | |
| --- | --- | --- | --- | --- | --- |
| Available from | Model | Price | OTR Price | Saving | Mileage |
| Motorline Dartford | 1.6 petrol 112PS six-speed manual | £11,990 | £17,100 | £5110 | 4 |
2. Skoda Octavia 1.5 TSI SE
Price: £15,799   Saving £3886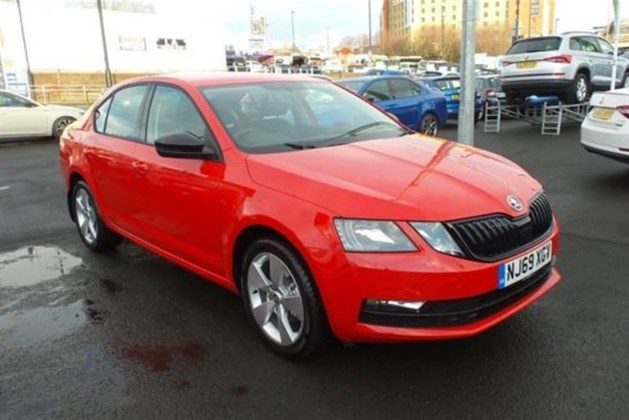 We know it may not be the most exciting of cars but if you want comfort and practicality, we don't think you can go wrong with the Skoda Octavia. With a new model on its way, we reckon there'll be quite a few deals like this about on the outgoing car. This is far from an entry-level model either, with the bigger petrol engine and desirable SE specification.
| | | | | | |
| --- | --- | --- | --- | --- | --- |
| Available from | Model | Price | OTR Price | Saving | Mileage |
| | 1.5 TSI 150PS six-speed manual | £15,799 | £19,685 | £3886 | 15 |
3. Citroen C1 1.0 VTi Feel 5dr
Price: £8190    Saving: £4130

If you're after a pre-reg car on a budget, the C1 sticks out as a good deal. It's well built and easy to drive, making it a great town runabout or first car. For around £8000 there are several around including this 69-plate model with a good saving on the list price.
4. Peugeot 308 SW 1.2 PureTech 130 GT Line
Price: £17,495   Saving: £8100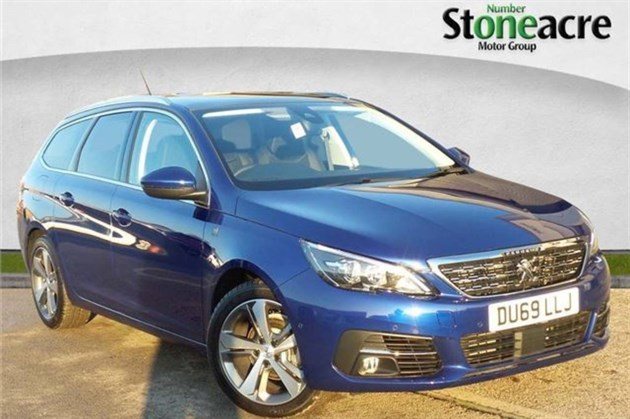 The Peugeot 308 is a really underrated family car and the SW estate is particularly practical. We think this pre-registered example, at a dealer in Stoke on Trent, represents incredible value for money. It's in indesirable GT Line spec (featuring 3D navigation, LED headlights and 17-inch alloy wheels) and, priced at £17,495, represents a saving of more than £8000.
| | | | | | |
| --- | --- | --- | --- | --- | --- |
| Available from | Model | Price | OTR Price | Saving | Mileage |
| Stoneacre Stoke | 1.2-litre petrol 130PS six-speed manual | £17,495 |  £25,495 | £8100 | 10 |
5. Fiat 500 1.2 Lounge 
Price: £9990  Saving: £3905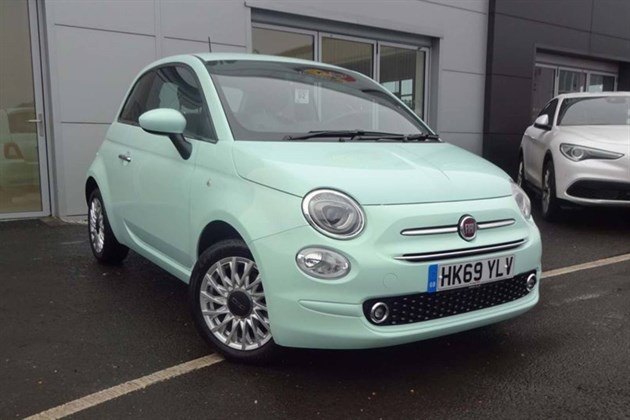 There are no shortage of Fiat 500 models available as pre-reg so finding one in the colour you want and without having to travel too far is unlikely to be a problem. You can pick up an entry-level Pop for less than £7000 but the Lounge is a more desirable specification, and this example represents an impressive saving.
| | | | | | |
| --- | --- | --- | --- | --- | --- |
| Available from | Model | Price | OTR Price | Saving | Mileage |
| Snows Fiat Southampton | 1.2 petrol 69PS five-speed manual | £9990 |  £13,895 | £3905 | 10  |
6. Ford Focus 1.0 EcoBoost 125 ST-Line 
Price: £15,540  Saving: £7355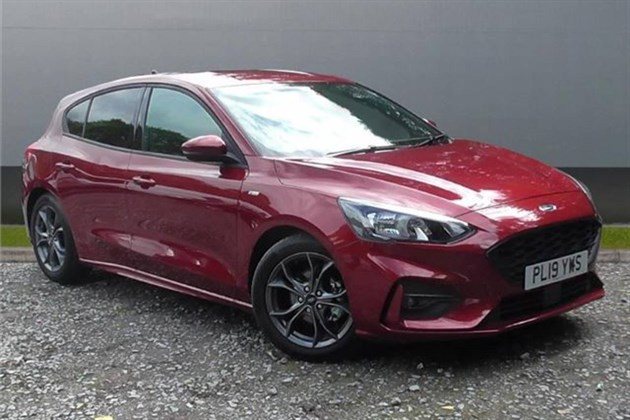 The new Ford Focus is one of the best family hatchbacks on the market and, while there are some good deals to be had on lesser models, we think this ST-Line is seriously tempting. Its 1.0-litre petrol engine offers plenty of performance and a saving of more than £7000 isn't to be sniffed at.
| | | | | | |
| --- | --- | --- | --- | --- | --- |
| Available from | Model | Price | OTR Price | Saving | Mileage |
| Evans Halshaw Ford Burnley | 1.0 petrol 125PS six-speed manual | £15,540 | £22,895 | £7355 | 100 |
7. BMW 520i M Sport Saloon Auto
Price: £26,494   Saving: £14,476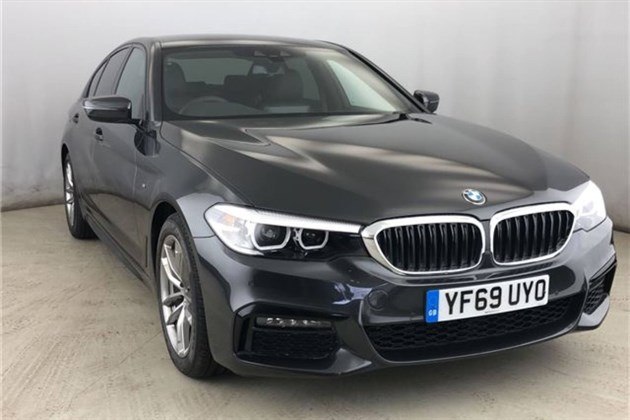 While most 5 Series buyers will want a more powerful engine, bigger wheels and a more striking colour, we're quite taken by this lowly 520i M Sport. High-mileage drivers would be better looking for a diesel, but this 520i is still a very appealing proposition. Especially with a huge saving of more than £14,000...
| | | | | | |
| --- | --- | --- | --- | --- | --- |
| Available from | Model | Price | OTR Price | Saving | Mileage |
| Barons BMW Farnborough | 2.0 petrol 184PS eight-speed automatic | £26,494 | £40,970 | £14,476 | 17 |
8. Hyundai Kona 1.0 T-GDi Play Edition
Price: £14,998   Saving: £3557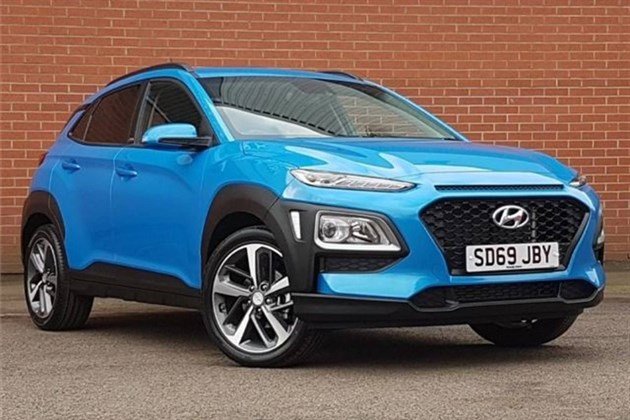 As a value-focused crossover, the Hyundai Kona gets lots of things right, with its low running costs and comprehensive warranty being its two standout selling features. The Play special edition features 18-inch alloy wheels, privacy glass and metallic paint.

| | | | | | |
| --- | --- | --- | --- | --- | --- |
| Available from | Model | Price | OTR Price | Saving | Mileage |
| Arnold Clark Paisley | 1.0 petrol 120PS six-speed manual | £14,998 | £18,555 | £3557 | 54 |
9. Vauxhall Crossland X 1.5 Turbo D 120 Elite Auto
Price: £14,500  Saving: £9100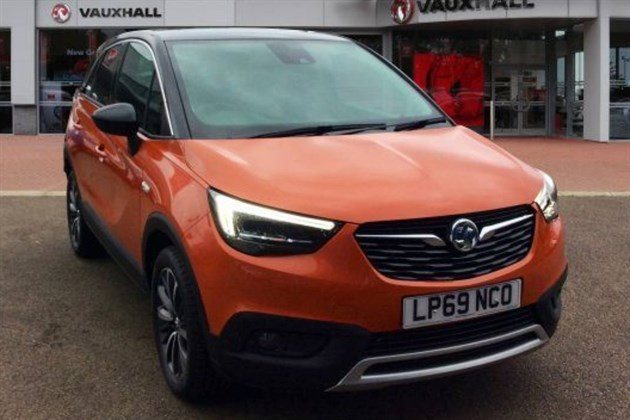 We've always found good savings on pre-reg Vauxhall models and the Crossland X is no exception. There are plenty around to choose from but this high-spec Elite model with the more powerful 120PS version of the 1.5 diesel engine (and automatic gearbox) caught our eye, helped in no small part to the fact there's more than £9000 off the list price.
| | | | | | |
| --- | --- | --- | --- | --- | --- |
| Available from | Model | Price | OTR Price | Saving | Mileage |
| Vauxhall Chingford | 1.5 turbodiesel 120PS six-speed automatic | £14,500 | £23,695 | £9100 | 5 |
10. MINI Clubman 2.0 Cooper S Classic
Price: £18,990 Saving: £7260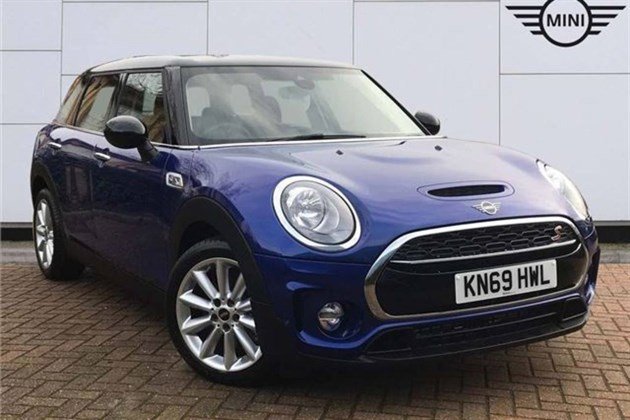 We'd argue that the Clubman is the best model in the MINI range and while it's far from being the most cavernous of estates, it is more practical than you'd expect. This Cooper S Classic comes with the desirable Navigation Pack and represents a huge saving of more than £7000.
| | | | | | |
| --- | --- | --- | --- | --- | --- |
| Available from | Model | Price | OTR Price | Saving | Mileage |
| Barons MINI Bedford | 2.0 petrol 192 six-speed manual | £18,990 | £26,250 | £7260 | 5 |
Is a pre-reg car still a 'new' car?
No is the straight answer. Because it's been registered by the dealer, so the clock has started to tick on the warranty and when its first MoT will be due. When you buy a pre-reg car, your name will go down as the second owner on the V5C logbook document, so any subsequent buyer will also know you were not the first registered keeper.
The biggest impact this has for you is when you come to sell as many buyers prefer a one-owner history on cars up to around four years old. However, you can offset this by paying less for a pre-reg car that's identical in every other way to a brand new one.
Discounts on pre-reg cars range from 5 per cent to 30 per cent depending on the make, model and specification. You should also bear in mind that a dealer will be keen to sell a pre-reg car as it's getting older by the day and - as a result - depreciating in value.
1
When is the best time to buy a pre-reg?
When is the best time to buy a pre-reg?
The most likely times to find a dealer with a stock of pre-reg cars is March or September when the number plate changes. This is when dealers want to shift the greatest number of cars to earn their sales bonuses, so pre-registering cars is common to boost those figures. Visiting a dealer a few days after the start of these months can yield plenty of pre-reg cars going at keen prices.
Dealers also have monthly targets to achieve, so a visit at the beginning of any month may well find several pre-reg cars lingering that were registered to meet the previous month's target.
Another happy hunting time for pre-reg bargains is when a particular model is about to be replaced by a new version. Dealers don't want old generation versions hanging around and taking up space they need for the all-new car, so they'll be keen to strike a deal on any pre-reg cars. If you're happy with the outgoing model rather than the very latest model, it's an opportunity to haggle a very good deal.
One other place to find pre-reg cars are some of the larger car supermarkets. If a dealer has ended up with a large number of pre-reg cars it needs to sell in a hurry, they sometimes pass them on to supermarkets to save themselves the hassle.
2
Pre-reg or nearly new - what's the difference?
Nearly new and pre-reg - what's the difference?
The difference between a pre-reg car and a nearly new one is the latter includes cars described as 'ex-demo' models. This means that nearly new cars might well have been driven on the road and are likely to have higher mileages than any car described as pre-reg.
A car that has been pre-registered will only have the dealer down in the logbook as the first keeper. With a nearly new car, the first keeper could be a dealer, fleet manager or even the car's manufacturer. Whichever it is, a car can only be sold as nearly new if it's been bought and registered for the sole purpose of re-selling it. If it has been first registered by a private owner for their personal use, the car immediately becomes a used car in the eyes of the law.
3
What about ex-demo cars?
What about ex-demo cars?
An ex-demo car will often be a very attractive option because they tend to be highly specified. Dealers do this because they want to show off as many possible options to new buyers in one vehicle. That can include upgraded trim, wheels, stereo and other extras like a sunroof or electric seat adjustment. They also tend to come with the most popular engine and transmission because dealers know most people will ask to drive that version.
When a dealer comes to sell an ex-demo car, they can describe it as pre-registered but it's likely to be older and have a higher mileage than most pre-reg cars. This is because the dealer will have kept the car for test drives and it may be up to six months old. The upside to this is it should be sold at considerably less than a brand new model and ex-demos are generally kept in meticulously clean condition
4
Do they come with a standard new car warranty?
Do they come with a standard new car warranty?
When a car is first registered, its warranty begins to count down to whatever the specified time limit is. If a pre-reg car has been sat around on a forecourt for several months, that means you only get the balance of what's left rather than the full term that comes with a new car. It's also worth remembering that some warranty and breakdown packages only apply to the first keeper, so check with the dealer that these benefits will be transferred to you.
And finally...
As you are not the first keeper of a pre-reg car, there are some things to bear in mind. Firstly, make sure the dealer selling the car is the registered owner and not a private individual as this would make it a used car and worth considerably less. Also, when you buy the car, make sure you have the Section 10 'New Keeper's' part of the logbook to prove your ownership until a full registration document is sent to you. The dealer must send the rest to the DVLA.
When insuring a pre-reg car, it should be as straightforward. However, as the car is not brand new in the eyes of an insurance company, they may not offer a 'new for old' replacement in the first 12 months of ownership in the event of the car being written-off. That could mean you being out of pocket and left looking for a used car instead of a new one.
Finally, some finance companies will not offer a loan for a pre-reg car as they only deal with brand new models. Others might not give their best deals as they reserve those for new car buyers and your name is not the first in the logbook.