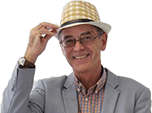 Suzuki Vitara (2015–)
Last updated 25 August 2018
Great to drive. Lots of space. Five star Euro NCAP rating.
Interior isn't as plush as rivals.
Updated 25 August 2018
Owner finds gearshift of his 2016 Suzuki Vitara S 1.4T Boosterjet 4WD "rather clunky and not smooth unlike my wife's Swift. When manoeuvring the car at low speeds it is sometimes difficult to get it...
Introduction
On sale for more than a quarter of a century, the Suzuki Vitara is arguably the original crossover SUV. Unlike 25 years ago, the Vitara now sits amongst a raft of similarly small SUVs - the Nissan Juke, Renault Captur and Vauxhall Mokka X to name a few. Although it's a competitive market, the Vitara is slightly different to its peers - it's marginally bigger and therefore more practical (although not as big as the likes of the Nissan Qashqai), and it's also surprisingly good to drive.
A 1.4-litre turbocharged BoosterJet petrol engine arrived late in 2015 and would be our choice, thanks to 140PS and a useful 220Nm of torque available from low down in the rev range. Alternative options are 1.6-litre petrol and diesel engines, both producing 120PS. Both 1.6-litre units are fine - although the diesel is a little gruff, and the petrol lacks the sparkle of the 1.4 turbo.
Allgrip four-wheel drive is an option on higher-spec Vitaras and provides genuine off-road ability (although it stops short of being a serious mud-plugger - the Jimny's got that covered), while on the road it makes the Vitara feel unflappable. Most buyers opt for the two-wheel-drive version, however, which feels like a Swift-on-stilts (in a good way). It'll grip and grip, although there's obviously more roll than the supermini due to the higher centre of gravity.
Style-conscious buyers can choose from a selection of two-tone paint options, as well as a selection of customisation options for the cabin. The interior isn't as plush as some rivals, but it feels solid and the seven-inch touchscreen infotainment system (standard on the SZ-T and up) is easy to use.
The Vitara gets up-to-date safety equipment including active systems like adaptive cruise control and automatic braking, as well as a high level of passive safety specification thanks to lightweight but strong bodywork. It scored five stars when it was crash tested by Euro NCAP in 2015.
While the Suzuki Vitara falls short of being best in class, it offers a lot of space and equipment for the money. It should also prove to be a reliable car to own, and it's more fun to drive than you might expect.
Suzuki Vitara 1.6 DDiS Allgrip and 1.6 2015 Road Test
Long Term Test Suzuki Vitara 1.6 Allgrip Long Term Test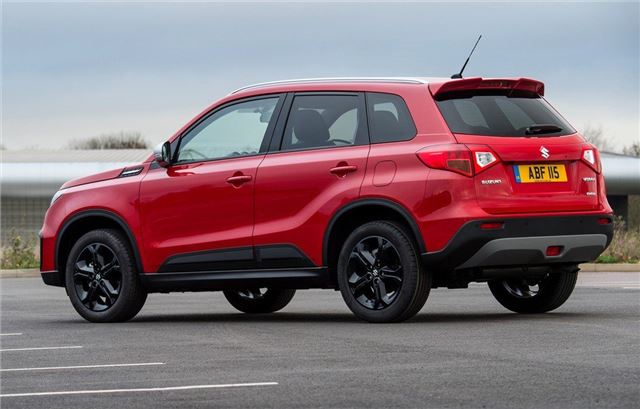 Owners' reviews
Great engine, found wanting in some other areas
Sporty looks, good spec, but under powered.
Well equipped reliable Vehicle