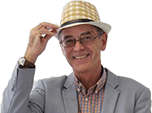 Santana Anibal (2002–)
Last updated 26 March 2015
Very capable, inexpensive workhorse based on a Land Rover 100 SIII.
Extremely basic and unrefined by today's standards.
Updated 17 October 2012
Report of catastrophic front axle weld failure on 67k mile Santana PS10. The failure was at the welded joint between the axle bolted flange and axle tube on the front axle. This resulted in complete...