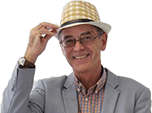 Review: Nissan Teana (2014)
Large saloon, competes with Toyota Camry in Thailand.
Not available in the UK, nor ever likely to be.
Recently Added To This Review
15 May 2014
The third generation of The Teana model range replaced the Cefiro in Thailand in 2004. Now the 2014 third generation Teana is available with three 2.0-litre and two 2.5-litre variants. The top model... Read more
Nissan Teana (2014): At A Glance
Nissan's new Teana 'executive saloon' for 2014 is larger, more comfy, more luxurious. It is also more fuel efficient than the previous Teana and offers great ride quality with commendable equpment level. 
What's the Nissan Teana (2014) like to drive?
See also