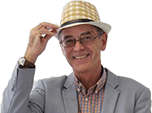 Nissan Primera (1999–2002)
Last updated 3 October 2016
Well-built, very competent all-rounder and good value these days.
If you like the styling, you'll come across plenty of friend and neighbours who don't. Blunted responses of the CVT.
Updated 1 November 2003
Worldwide recall of 1.8 and 2.0 litre petrol engines built 1998 - 2003 to replace crankshaft position sensors that can cause the engines to stall or fail to start.
Introduction