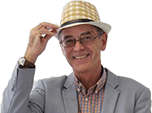 Nissan Primera (1990–1996)
Last updated 3 October 2016
A very good car in its day. Strong 2.0 litre chain cam petrol engine. Decent handling.
Gearchange can feel weak. Multilink suspension becomes squeaky.
Updated 1 January 1992
Catalysation pulled power of 1.6 down to 90bhp in January 1992, then multipoint injection pulled it up to 102bhp in January 1993. 2.0 down to 116bhp, then up to 123bhp.
Introduction
Owners' reviews
very nice drive, ultra reliable and easy to service and maintain which I do myself.