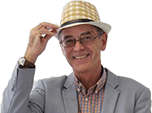 Nissan Prairie (1983–1989)
Last updated 3 October 2016
Owners loved them. Pillarless sides with sliding doors. Mechanically reliable with lots of space for very little money.
Structural rotboxes now and were pretty horrible to drive, even when new.
Updated 18 April 1983
Box-like utility car that pre-dated today's mini MPVs. 13' 5" long by 5' 5" wide and quite light at 980kg. This one had pillarless construction that left a huge gap in the sides with the front doors...
Introduction