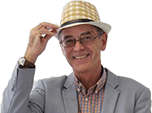 Nissan Maxima QX (2000–2004)
Last updated 26 March 2015
Smooth, refined engines. Stacked full of creature comforts. Proving reliable.
Bland drive and innocuous looks. Brake discs susceptible to warping.
Updated 15 July 2002
Front suspension transverse link rear pivot pin may break if subject to impact, affecting stability of car. New left and right hand suspension transverse links to be fitted to 42 affected QX models....
Introduction
Owners' reviews
A spacious, well-equipped, super-reliable workhorse - if you can find one
compared with my v6 omega, the nissan wins hands down.
Sporty and comfortable and reliable to a fault.