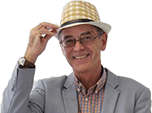 Nissan Cube (2002–2008)
Last updated 25 August 2016
Decent to drive with quiet yet torquey 1.6 chain cam engine, sensible gearing, light controls and excellent ride quality.
Quirky, oddball looks you either like or don't like. Not as practical as it looks due to high rear door sill for structural strength.
Updated 1 March 2008
Denki Cube Electric shown at New York Show, March 2008. Standard 1.3-litre 4-cylinder gasoline engine replaced by electric motor and laminated lithium-ion batteries located under the floor and seats....
Introduction