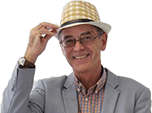 Nissan Altima (2007–2010)
Last updated 25 August 2016
Best-selling cheap sedan in the USA. Jetta competitor.
Bigger but not better than European Primera and by 2007 Nissan had decided to drop that kind of car in Europe in favour of the Qashqai.
Updated 22 April 2007
The Altima Sedan, currently Nissan's best-selling model, is part of a lineup that includes the Altima Hybrid (Hybrid Electric Vehicle) and the 2008 Altima Coupe. Built on Nissan's "D"...
Introduction