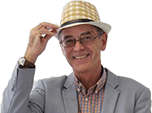 Microcar Reviews
New Cars

Good:
Very small. Sensible as a second car for shopping or as 'legs' for the elderly.
Bad:
Comparatively expensive.

Good:
Easy to park. Can be driven on a motorcycle licence. Very frugal.

Good:
Tiny, electric-powered urban runabout with low running costs.
Bad:
Needs to be plugged into the mains to be recharged. Limited range. Slow and cramped.