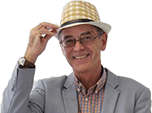 Ligier Reviews
New Cars

Good:
You'll always find a parking space. Can be driven on a B1 motorcycle licence.
Bad:
Seats only two. Diesel version is very sluggish.

Good:
Good fuel economy. If the car park is full, you can pop it in your pocket.
Bad:
Sluggish and seats only two.

Good:
It will get you noticed.
Bad:
Probably for all the wrong reasons.