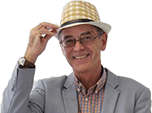 Ford Mustang (2015–)
Last updated 9 September 2018
Kerb weight
1653–1818 kg
Warranty
3 years / 60000 miles
Servicing
10,000 miles
Driving
Let's be honest here. If you're after a Mustang, you'll want the 5.0 V8. If only so you can make continual Vanilla Ice references. That and it's the one with all the noise and performance.
The big 5.0-litre is a classic American muscle car engine. There are no turbochargers here. It's a normally aspirated V8 developing 450PS - the same as an Audi RS4. So it's not short of power or pace. On paper it accelerates from 0-62mph in 4.6 seconds with the manual gearbox.
Desite 529Nm of torque, you can't be lazy when driving the Mustang. Be prepared to drop down a few gears and it'll accelerate - boy, will it accelerate - but don't expect it to comfortably pick up pace from 6th gear when cruising on the motorway. Considering the power output, it's bonkers to think that you may wish it had a little more go, but you might find yourself wanting more. Fortunately there are many aftermarket tuners on hand to increase power - indeed, even Ford admits that few Mustang buyers will leave their car standard.
Alongside the V8, there's a 2.3-litre turbocharged EcoBoost petrol engine designed to offer a more relaxed driving experience combined with better economy. It's the same engine that's used in the Focus RS, so it comes with a strong reputation. 
There is a school of thought that suggests this is a better fit than the V8. You can drive it harder without the rear wheels becoming unstuck, while the lighter front end means it flows through bends with more finesse. Combine better handling with 290PS and 31.4mpg and it's easy to see why you'd be tempted - but we wouldn't.
It's disappointing, especially if you opt for the 10-speed automatic gearbox. Even with a manual, it just doesn't offer the performance you'd expect from a Mustang. You might as well buy one with a diesel engine (not an option Ford offers, although we reckon it'd be massively popular with company car drivers, if not enthusiasts).
Although Ford Mustangs have never been known for their handling, the current model features independent rear suspension and - in the UK - a performance pack as standard. that means all UK Mustangs come with stiffer suspension, larger brakes and a limited-slip differential.
While the Mustang feels like a big car on twisting, British roads, it gives you plenty of confidence to drive assertively. The steering is heavy (would you expect anything less?), but there's plenty of front-end grip. Selectable drive modes tweak things like the steering weight, throttle response and electronic stability mode. For the first time, Mustang buyers can now alter these using a customisable 'My Mode'. 
As well as feeling the Mustang's size on rural roads, you'll also notice it around town. At close to 4.8 metres long, it's not much shorter than a BMW 5 Series - although, with the Ford, it seems to be mainly bonnet. That means there's a big turning circle, making tight multi-storey car parks a challenge.
Combine that with a heavy clutch and notchy gear change and you'll find the Mustang a tricky companion for day-to-day driving. While enthusiasts will be happy to make this compromise, some drivers will long for the ease of something like the Audi A5. On the plus side, it rides well on the motorway and is a surprisingly competent long distance cruiser.
New for 2018 is a Good Neighbour mode which closes a valve in the exhaust of the V8 when starting it between preset times. This allows you to creep off without waking up the entire street, should you be leaving home early in the morning or late night.
Engines
| Engine | MPG | 0-62 | Top speed | CO2 |
| --- | --- | --- | --- | --- |
| 2.3T EcoBoost | 35 mpg | 5.8 s | 145 mph | 179 g/km |
| 2.3T EcoBoost Automatic | 29 mpg | - | 145 mph | 225 g/km |
| 2.3T EcoBoost Automatic Convertible | 29–31 mpg | - | 145 mph | 205–225 g/km |
| 2.3T EcoBoost Convertible | 31–34 mpg | 5.8 s | 145 mph | 184–230 g/km |
| 5.0 V8 | 21 mpg | 4.8 s | 155 mph | 299 g/km |
| 5.0 V8 Automatic | 24 mpg | - | 155 mph | 281 g/km |
| 5.0 V8 Automatic Convertible | 22–23 mpg | - | 155 mph | 270–289 g/km |
| 5.0 V8 Bullitt | 23 mpg | 4.8 s | 155 mph | 277 g/km |
| 5.0 V8 Convertible | 21–23 mpg | 4.8 s | 155 mph | 277–306 g/km |
List Price from
£37,645
Buy new from

£33,700

Contract hire from

£480.08

per month