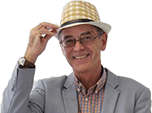 Ford Maverick (2001–2003)
Last updated 16 September 2015
Car-like drive. Far more refined and road-friendly than original Maverick. Same vehicle as Mazda Tribute.
Cabin plastics are below par. Fared badly in crash tests. 2.0 lacks muscle.
Updated 30 January 2012
US recall for 2000/2002 Mazda Tributes and Ford Escapes, that were sold as Maverick IIs in the UK. A bulletin from the National Highway Traffic Safety Administration states that the recall stems from...
Introduction
Instead of a Nissan/Ford, the Maverick II is a Mazda/Ford. Soft road SUV. Not as tough as first Maverick.
Owners' reviews
Better than expected and recommended as a great value s/h buy