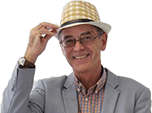 Daewoo Tacuma (2000–2004)
Last updated 26 March 2015
Versatile, spacious mini-MPV with plenty of kit, respectable handling and a decent ride.
Load floor of the boot is quite high. Unforgivably hideous.
Updated 2 December 2002
6000 Tacumas recalled because outer rubber sections of front brake hoses may crack and leak hydraulic fluid. Front brake pipes to be replaced. 16/4/2003: The fuel feed and return pipes may detach from...
Introduction