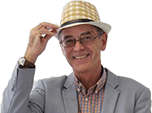 Daewoo Leganza (1997–2002)
Last updated 26 March 2015
Good value second-hand. Smooth engines and packed full of kit.
Uninspiring to look at and a bland car to drive. Engine oil can sludge, leading to starvation at main bearings.
Updated 11 February 1997
Bigger than the Espero and almost in the Galant/Passat size category, but much cheaper and in UK terms a 'new car bargain'. 4,671mm (15' 4") long by 1,779mm (5' 10") wide and weighing from 1,325kg....
Introduction