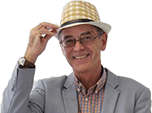 Daewoo Lacetti (2004–2005)
Last updated 26 March 2015
Presentable looks, roomy and grips well. Decent amount of kit for the cash.
Lacks any kind of flair in the way it drives, become the Chevrolet Lacetti very quickly.
Updated 28 August 2012
R/2012/090: ABS may fail because incorrect brake fluid was used when the car was built causing corrosion. Recall to check the ABS and replace the brake fluid.
Introduction