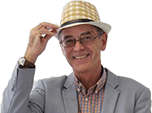 Daewoo Korando (1999–2002)
Last updated 26 March 2015
Cheap, if you can find one. Capable of hard work.
No fun to drive.
Updated 20 March 1999
Daewoo took over from March 1999. Total just 491 Korandos sold by old Daewoo Cars Ltd. in UK. Daewoos generally had below average warranty repair costs in 2003 Warranty Direct Reliability index (index...
Introduction