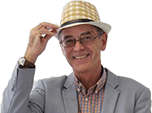 Daewoo Kalos (2002–2004)
Last updated 26 March 2015
Cheap second-hand. Decent ride comfort.
Sloppy handling. Cheap, ill-fitting cabin plastics.
Updated 30 April 2002
Fiesta sized tall supermini to rival Honda Jazz, VW Polo, new SEAT Ibiza, Vauxhall Corsa, Nissan Micra, Toyota Yaris, Citroen C3 and Peugeot 206 as well as the Fiesta in a very crowded sector of the market....
Introduction
£6,995 got you into a Daewoo Kalos. With power steering. With five doors. With five three-point seatbelts. With ABS. With alloy wheels. With a remote alarm. And with a 1.4 engine.
Your money also bought three years or 60,000 miles servicing, a 3 year 60,000 mile warranty, three years AA cover, and even an Institute of Advanced Motorists driving course.
So this was no cut-price car supermarket special. That was the list price.