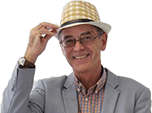 Daewoo Espero (1995–1997)
Last updated 24 August 2016
Very cheap transport for those unconcerned by image.
By 2011, usually uneconomic to repair if it fails the MoT. In 2011, 543 left on the road and 150 on SORN.
Updated 12 March 1995
Lots and lots of car for the money. Even better used value than the Nexia and much better looking. 4,615mm (15' 2") long by 1,718mm (5' 8") wide and weighing 1,103 to 1,165kg. 90bhp 1.5, 95bhp 1.8...
Introduction