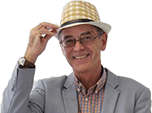 Cadillac STS (2004–2008)
Last updated 22 August 2016
Powerful engines and a good level of equipment, especially on top-spec models.
Suspension set-up of American-spec cars too soft, and so is the steering.
Updated 20 April 2004
New 4 door saloon replaced old Seville STS. 4,986mm long. 255bhp 252 lb ft 3.6 V6, 320bhp 315lb ft 4.6 V8 and 435bhp V8 with four wheel drive. 5-speed Hydra-matic SL50 autobox. 4.6 V8 does 0-60 in...
Introduction