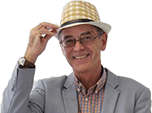 Bristol Fighter (2003–)
Last updated 22 August 2016
Extraordinarily quick (if you believe the claims), bespoke super coupe. Best looking Bristol since the 403. Exclusivity guaranteed.
High price also guarantees exclusivity.
Updated 12 March 2009
Amazing and astonishing new variants of Bristol's extrordinary Fighter model, with Dodge Viper V10 engine. Exsting standard Fighter has 525bhp which rises to 550bhp at high speed due to due to aerodynamic...
Introduction