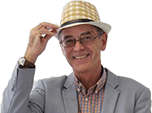 Bristol Reviews
New Cars

Good:
Refined, luxurious, bespoke gentleman's carriage.
Bad:
Individualism and quality come at a price.

Good:
Sporty, refined and very distinguished. No gentleman should be without it.
Bad:
If you have to ask the price, sir...

Good:
Extraordinarily quick (if you believe the claims), bespoke super coupe. Best looking Bristol since the 403. Exclusivity guaranteed.
Bad:
High price also guarantees exclusivity.