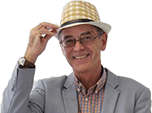 A driver who couldn't stop in the snow hit my van - is he wholly liable?
I was traveling up a hill in snow doing 18mph recently. A pickup truck, which was coming down the hill too quickly, couldn't stop and went up verge - then back down into the rear of my van. He is claiming partial liability, or 'knock for knock'. Is this right?
Asked on by mark Smith

Answered by
Tim Kelly
Tell your insurer that you find the other party wholly liable for the incident. Why people keeping thinking if they say 50/50 or "knock for knock" will not affect them is beyond me, it affects both parties negatively by equal amounts. He should be able to stop in the distance he can see relative to the conditions, which he clearly couldn't.
Similar questions

Our car was stolen a couple of months ago. Unfortunately, it was during the icy weather so we were defrosting the car. We left the keys in it for a few seconds to retrieve gloves from the house. A car...

My friend's 21 year old son had a car accident on the ice last week. His car (a cheap old thing) was a write off, but no one else was involved. The AA driver who came to recover the car advised him not...

With regard to fitting winter tyres, would this affect my insurance premium?