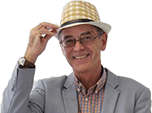 Is it acceptable for the AA not to refund an unused breakdown subscription?
How acceptable is it for the AA to refuse to refund an unused breakdown subscription? Our AA breakdown subscription was 'suspended' by the AA in 2014, on purchasing a newer car which had the manufacturers' breakdown insurance. Since that expired, our bank now offers us breakdown insurance. I asked the AA last month to refund the 'suspended' amount and they refused, until I pressed them most strongly on the unreasonableness of holding on to our money indefinitely.
Asked on by Richard HIbbert

Answered by
Tim Kelly
You have a limited amount of time to act via the courts (six years) but you should have ask for a refund straight away. If you made any payment via a credit card, contact them, and they should be able to assist. You are covered under Consumer Credit act 1984 and distance selling regulations, these are now under the Consumer Act 2015. AA are regulated by the FCA, so raise a complaint with the FOS ombudsman.
Similar questions

The Consumer Rights Act applies to used cars as well as new cars, but is there a fixed point at which the car's price is deemed to be too low for the Act to apply? Secondly, if any significant fault that...

What consumer rights does a buyer have when purchasing an older, or classic, vehicle from a dealer? For example, if the advertisement states that the car has been fitted with new or reconditioned parts,...

My van broke the day after the three-month warranty ran out and the dealer won't fix it. What do I do?