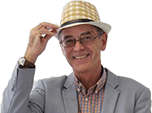 Insuring my second car is proving expensive - do you have any advice?
I'm comprehensively insured as the sole owner and driver of a 2005 Jaguar S-Type. I'm 77 years of age and have maximum protected no-claims. I fancy some top down motoring this summer so found a Volkswagen Cabriolet for £2500. It seems impossible to insure both at same time as the cheapest premium offered for the Volkswagen is £675. It seems silly as I am the only driver and cannot drive two cars at once. I could substitute the cars but that would leave one uninsured. Have you any advice please?
Asked on by davidlxv

Answered by
Tim Kelly
At £2500 for a Volkswagen Cabriolet, I'm guessing it may be a Golf. If that's the case, insure it through a classic car policy. When you insure a vehicle, they will ask you what you use it for, this is usually social use, or with the extension of to and from a place of work. At your age, make sure the to and from a place of work is not on there unless you are still working. This massively affects premiums. Try googling classic car insurance and contact them directly. Don't use price comparison sites. I would expect the insurance on a Golf Cabriolet to be around £150 - £200 on classic car insurance. Also, I'm guessing you don't do many miles, and more so with two cars, so agree a limited mileage. You can always increase it part way through the policy should you wish to do some touring.
Related models

Proper, rear drive Jaguar, at its best as 3.0 V6 Sport manual.

Neatly styled drop-top version of the Golf. Quick-fold roof. Frugal BlueMotion models available plus impressive TSI petrols.