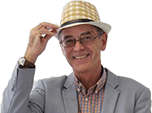 Do I have to pay my excess in the event of a no-fault accident?
I was hit by a car whose driver did not give way to right on a roundabout. I was told this is a 'no-fault' incident but have £150 excess + £150 voluntary excess on a fully comp policy with 19 yrs NCB. Will I have to pay £300 of the repair costs or does the at-fault driver's insurance cover it?
Asked on by Derek Sansom

Answered by
Tim Kelly
If claiming through your own insurance, you have to pay the excess initially and then claim this back through your legal expenses/uninsured loss recovery. If the third party admits liability then there should be no reason why your insurer should charge any excess as they will be able to recover it for you. Alternatively, use a claims management company, that way you do not need to pay it.
Similar questions

I am 70, have a clean licence and no claim discount of 15 years. A deer ran out of a forest causing £5000 worth of damage to the front offside of my car. I phoned the insurance company to report the incident...

My car was hit on the road outside recently. The driver got out and ran off, but he was insured so the police have taken his car until he reappears. The insurance assessor said the repair quote is £3800,...

How do I recover my uninsured losses following a no fault car accident?