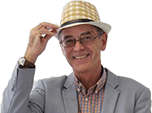 My car has failed its MoT on one rear fog light not working - can it pass with just one?
My car has failed its MoT as there is only one rear fog light working. Does my Rover 75 have one or two rear fog lights?
Asked on by Bret

Answered by
Dan Powell
If one fog light is still working then your car will have failed because the mandatory lamp fitted to the offside is faulty. A nearside rear fog lamp is not testable and can't be failed.
Similar questions

Maybe I am a bit dim but in your MoT failure stats it states one failure category as "Vehicle ID No." What on earth does that mean in terms of failure?. Or are they talking about the number plates?

Is a tyre pressure light showing an MoT failure even if the pressures are correct? Can I just disconnect the light?

The offside daytime running light on my 2016 Kia Cee'd intermittingly flickers. If this condition occurred during it's MoT would this be a failure?