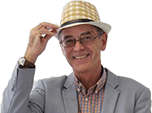 Do Michelin Cross Climate tyres give a more comfortable ride?
Do the Goodyear Vector tyres have as flexible sidewalls as Michelin Cross Climate? The ride in our Meriva is very hard and although I fitted the Michelin to our old Meriva I did not notice much of an improvement. Is the profile of 55 too low and can I fit larger profile tyres?
Asked on by Brian Robinson

Answered by
Honest John
You can't fit deeper profile tyres than those the car is supposed to have. Lack of flexibility comes about if the pressures are too high. I run mine to around 30 - 31 PSI cold pressures because, as the tyres heat up in use, the air inside expands and the pressures increase by about 2 - 3 PSI. Michelin Cross Climates, Continental AllSeason Contacts and Goodyear Vector 4 Seasons all give a more compliant ride at the right pressures.
Check Tyres On The Drive (
bit.ly/2ZlEVaR
) and Blackcircles.com (
bit.ly/2JM6bqG
) for sizes and prices and read our Tyre Buying Guide (
bit.ly/2wsFHBU
)
Similar questions

I need to take my Jag XF AWD once each year to Luxembourg during October. Do I need cold climate tyres and if so which do you recommend? Priorities are comfort and legal.

I have a 2012 Ford Fiesta which needs new tyres. Which tyre would give me the softest ride?

I wrote to you recently regarding low rolling resistance tyres fitted to the Volkswagen Polo BlueMotion adversely affecting ride quality. I have now test driven this model and confirm this is the case....