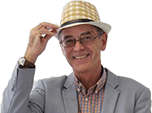 Most recently answered choosing new tyres questions

I need to take my Jag XF AWD once each year to Luxembourg during October. Do I need cold climate tyres and if so which do you recommend? Priorities are comfort and legal.

Do the Goodyear Vector tyres have as flexible sidewalls as Michelin Cross Climate? The ride in our Meriva is very hard and although I fitted the Michelin to our old Meriva I did not notice much of an improvement....