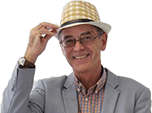 I will be returning to UK after four months in Spain but my MoT has expired - can I drive my car home?
I will be returning to UK after four months in Spain. My MoT has expired while away. Can I drive my car home from Dover without an MoT?
Asked on by Mike Mundy

Answered by
Dan Powell
You can, but the car will not be road legal in either Spain or the UK. Most ports have ANPR cameras (which check the insurance, tax and MoT status of the car) and this means you are likely to be pulled over by the police upon your arrival. You may need to pay for it to be transported from Spain. Once back, you will legally be able to drive it to a pre-booked MoT appointment.
Similar questions

Is there a way to get a SORN'd car from A to B without insurance and tax? Would an MoT appointment qualify (even if it has just passed one)

I have a car on SORN and need to use it. It has no MoT so how do I get it to a garage to be tested? Do I need to insure it?

A family bought a property nearby and they obviously buy and sell cars from it. I've seen cars from the lot with adverts in the windows and they park them in the high street and drop them back later. They've...