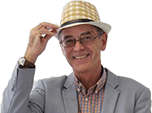 My son's car is being repaired by a main dealer but his hire car is only third party insured - should the garage pay for fully comp?
My son took his Dacia Duster in for its first service and was given a loan car. There was a fault on his car and a replacement part is needed but it is not known when this will be available in the UK. The garage took back the loan car and have given him a hire car, however, this is only third party insured with a £1000 excess despite his insurance being fully comp. Enterprise offers fully comp at £8/day. What is the best way to get the garage, the hire car company or his insurers to cover on the same basis, particularly as he is 22?
Asked on by Liz Morin

Answered by
Tim Kelly
I would inform the garage that they need to put him in the situation he was in prior to the fault occurring, they need to be providing an alternative car with the same cover. Alternatively, your son puts the hire car on his insurance policy and the garage pay for it. The other alternative is as you said through Enterprise, again requesting the garage pay for it. The garage needs to be recovering these cost from Dacia.