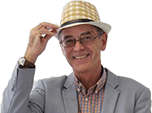 Honest driver with 25-years no claims - why are my premiums so expensive?
My renewal has come up, and I have been quoted £400 fully comp, I have clean license of 25 years, never had an accident in my life except a puncture. And yet my sister has been driving less time than me has received a renewal of £300 despite taking sabbatical from driving for 2 years and had the odd accident which was not her fault. We both live in same post code and have sedate occupations, why the wild discrepancies in the quotes?
Asked on by Sohail Ahmed

Answered by
Tim Kelly
Different cars? Different occupations? plus premiums are Increasing, £400 is cheap...£100 is not a "wild discrepancy" that is quite frankly nothing....you can find that within the range of quotes just on your own policy.
Similar questions

My daughter was an innocent party in an accident in a car park. A car reversed into her new car causing cosmetic damage. The other driver accepted liability at the scene and gave my daughter their details....

I've forgotten which insurance company I'm with - is there any way of finding out?

I'm going to the U.S. for a couple of weeks and a relative has said I can use their car while I'm there. How do I make sure I'm fully insured while using it? Can I drive on their insurance or will my own...