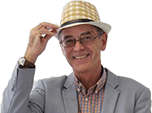 What's a good hire car for tackling steep inclines in Greek island roads?
What would you recommend with a really good low bottom gear and hill-climbing ability from the budget Greek island hire car range? Is a Fiat Panda likely to hold the old Italian tradition of very low ratio first gear and little revvy engines? Last year we hired a Hyundai i10, amid much worryingly smelly clutch burning. This year we went for an i20 which we thought would cope better but the gear ratios are just too high for maybe a dozen 1 in 4 or even 1 in 3 hill starts a day on tight hairpin bends on the Greek hill roads - all are concreted or tarmac, so a 4x4 is not required.
Asked on by Roarke

Answered by
Andrew Brady
Ideally, something with a turbocharged petrol engine to help you tackle steep hills - a Ford Fiesta EcoBoost might be a good option. Part of the fun of hiring a car is not knowing what you're getting - I'd just turn up and see what's available. It's not like you're stuck with the car for a long period. Also, if you're hiring a car it's worth arranging excess insurance ahead of time:
www.honestjohn.co.uk/insurance/cheap-car-insurance.../
Similar questions

I'm considering a new/used Ford Fiesta Powershift but my local independent garage (very experienced and trustworthy) has warned me off the 1.0 Ecoboost engine as he has seen a number of failures. He says...

I am looking for a small car for my daily commute, which is about 1200 miles a month. Can you please suggest a suitable care for that for not more than £12,000?

I have just bought a Ford Fiesta 1.0 EcoBoost and an audible warning is intermittently sounding. A warning flashes up on the dash but disappears before I can read it. Any ideas?
Related models

Most versions good to drive, especially ST-Line but significantly more refined. Comfortable and practical. Comes with active safety technology as standard.