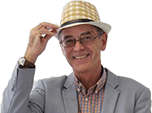 How do I find out what EU rating my car is?
I would like to know what EU rating my BMW 520d is? It's registered 2012, but the VC5 left column K type approval number is e1*2007/46*0363*05. I read on one of your forums that this is where I am supposed to look to find out. Can you help please? I would like this info so I can decide if I should keep this car or will it de-value a lot soon?
Asked on by Michael Brooker

Answered by
Dan Powell
A diesel car that was registered in 2012 will meet Euro5 emission standards. If you are concerned about the London ULEZ, however, I would recommend checking your car with our ULEZ checker:
www.honestjohn.co.uk/ulez-ultra-low-emissions-zone.../
The ULEZ standards are based on the declared emissions of the vehicle and not the age. This means some older cars with low emissions for particulate matter (PM) and nitrogen oxides (NOx) will be exempt from ULEZ charging.