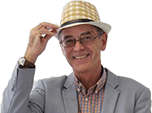 I need a space saver wheel for a 2009 BMW 330i - can you help?
I have a 330i BMW 2009 I took off the run flats but I need a space saver wheel what size do I need?
Asked on by graeme west

Answered by
Honest John
The rolling diameter of all 3 Series tyres is roughly the same so you just get a universal space saver kit, but make sure you secure it firmly. It cannot just sit on the load area floor. Try Blackcircles.com (
bit.ly/2JM6bqG
) for sizes and prices and read our Tyre Buying Guide (
bit.ly/2wsFHBU
)
Similar questions

I have a Vauxhall Mokka and want to purchase a space saver wheel. However, the Mokka is fitted with 18-inch wheels and the maximum space saver wheel is only 16-inch. Is this an issue?

I have just bought a new Volvo V40 which has not been supplied with a spare wheel, do you recommend sealant for a repair or buying a spare?

I am thinking of buying an ex-demonstrator SEAT Leon FR. The car runs on 18-alloys, but the space saver wheel in the boot is 16-inch diameter. Surely this cannot be correct?