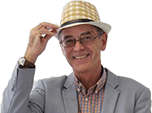 I've been told my new car will need half a litre of oil every 500 miles - is this correct?
I bought a 2018 Citroen C3 Aircross 1.2 petrol in January 2019. I have now topped up the oil three times since January. A Citroen mechanic told me that I'll need to top up 500cl every 500 miles. This seems excessive. Any idea?
Asked on by Pharaoh

Answered by
Honest John
That is excessive. Something is wrong. The engine should not use a litre of oil every 1000 miles. Send a letter to the dealer principal of the dealership you bought the car from stating that you wish to reject the car because its oil consumption is excessive. State what dates and at what mileage you had to top it up. Send the letter by Post Office Special Deliver, keep a copy and staple the certificate of posting to the copy so it becomes a Matter of Record for the Courts.
Similar questions

What's the most comfortable riding car for rough roads and potholes?

I want to upgrade to a hybrid or petrol automatic with features such as speed sign and obstacle recognition plus rear and if possible, front sensors. Preferably shorter than a Citroen C3 Picasso. What...

I bought a 2011 Audi A3 1.8 TFSI six months ago at 45,000 miles. I've used four litres of oil to cover 6000 miles since my purchase. This is just within the handbook tolerance but I'm concerned that oil...
Related models

Low starting price from £14,000. Very spacious with a flexible cabin. Soft ride quality means it's mostly comfy. Interesting looks.