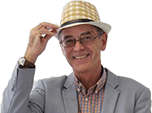 Will my new Volkswagen Golf GTI automatic be reliable?
I've recently ordered a new Golf GTI 245 Performance DSG which is a factory order due to options and colour choice. The dealer expects delivery time to be 12-16 weeks, mentioning that WLTP tests will not affect it. I'm aware that Honest John has often expressed concerns about DSG transmissions but I think that the 7-speed version available for a more powerful 2.0-litre engine is a much better product. Am I right?
Asked on by Albert Barclay

Answered by
Honest John
I think you're all right for delivery of this. Golf GTI TCR tested here:
www.honestjohn.co.uk/road-tests/volkswagen/volkswa.../
I had a good look over the multi-injected EA888 engine and was very impressed both with the design and the way VAG has developed it with indirect as well as direct injection to avoid carbonising of the inlet valves. All EA888s have has this since 2013 so the Golf Performance has it too. The DSG is the DQ500 7-speed wet clutch that is a lot better than the DQ250 6-speed wet clutch DSG that they used to put in Golfs (including the Golf R). But it still has a mind of its own and will not stay in a selected lower gear beyond 6500rpm. I just gave up on the track, left it in Drive and it only got a bit confused about three times in a lap. Not exactly economical though. Even bimbling around Portugal we were getting less than 30mpg. Of course you do know that the Mk VIII Golf is due late this year.
Similar questions

I'm looking at buying a used car to replace my current 1.0-litre runaround as I crave a bit more power. I've been looking at a 1.4 Golf GT TSI, which costs around £2500. I don't have the money yet, but...

We are about to buy a Volkswagen T-Cross DSG which has a manual handbrake. In London we have a lot of traffic lights and historically we have kept the auto in drive and just put the handbrake on. We continued...

My wife favours a used Skoda Yeti petrol auto for local, rural journeys and the occasional long trip. I hear that the Yeti automatic gearbox can be iffy. Any recommendations?
Related models

Comes in two power outputs of 220PS GTI and GTI Performance with 230PS. Has larger brake discs and a front limited-slip differential. A great all round hot hatch.