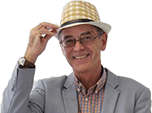 Is the Skoda Yeti auto gearbox problematic?
My wife favours a used Skoda Yeti petrol auto for local, rural journeys and the occasional long trip. I hear that the Yeti automatic gearbox can be iffy. Any recommendations?
Asked on by Lilliputian

Answered by
Honest John
Believe what you heard. The only decent DSG in the Yeti is the DQ250 wet clutch 6-speed and you only get that in the 2.0-litre TDI. Small automatics with reliable automatics include the Honda Jazz CVT-7, the Toyota Yaris hybrid epicyclic CVT, all Mazda from the 2 to the 6 with 6-speed torque converter autos, all Peugeot and Citroen with EAT6 torque converter autos, the Suzuki Baleno, Suzuki Swift and Suzuki Vitara with 6-speed torque converter autos, and the Ssangyong Tivoli with 6-speed torque converter auto.
Honest John recommends

– find and buy your perfect car, in just a few clicks
Similar questions

I am looking at a Skoda Fabia TDI DSG 1.2 tomorrow. It's done 18,000 miles. Any known problems with this model?

I would like to ask for advice regarding the replacement of my Xsara Picasso with something similar in size and style. It should be an automatic car, preferably newer than 2010. The obvious choices would...

What is the best petrol engine concerning resale value and longevity? I'm looking to get something used, about the size of the Skoda Yeti. I'll be driving long distances and a diesel seems the best option...