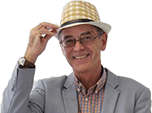 I have received a fine from a town in Italy for an offence in mid 2017 - given the delay am I still liable?
I have received a Notice of Payment from a town in Italy for an offence dated July 2017 committed in a hire car. Given the delay am I still liable?
Asked on by Boris Sussex

Answered by
Honest John
Yes, there is no time limitation. They are unlikely to pursue you through UK courts, but probably best to pay up. Certainly better if you ever intend returning to Italy.
Similar questions

I'm told that certain French cities now require cars to display a sticker stating their official emission values. Apparently lots of Brits are being fined by the French cops for failure to comply. Is this...

If I get a fixed penalty abroad, i.e. in Spain for 150 Euros for 68kmh in a 60kmh limit, are the points put on my UK licence? I assume I would need to tell my UK insurer.

I've been fined 45 Euros for speeding in France. Do I need to tell my insurer? If so, will my insurance costs rise? Will the fact that I don't have any points, or UK driving convictions, influence the...