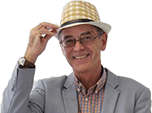 I have received £8500 fines for driving in a congestion zone in Italy - what do I do?
I have received a bunch of fines for driving in a ZTL (congestion zone) in Italy. I am aware that by law Italy can take a year to deliver the fines. Will they sell my debt to an international recovery agency so as to take me to court in England and affect my credit rating or not? The fines amount to £8500. I didn't realise I was in a restricted area 44 times.
Asked on by Peter Newton

Answered by
Honest John
I'd check with the Italian Consulate that the fines are genuine, but I think they probably are. But if you committed the offences, you are liable, you were traced back via the DVLA through the reciprocal agreement and if you don't pay the penalties could be enforced via a UK court.
Similar questions

My WW2 Jeep is taking me to Normandy with a group from the Military Vehicle Trust from the 1st to the 10th June for the 75 anniversary of D day. The MVT says I should have a Green Card but my insurance...

What are the implications of a no deal Brexit when driving to an EU country?

A friend and I have decided to drive down to Italy and meet our wives (they are flying down) for a weeks holiday. We thought we would take in the Nurburgring for a lap or two. We need to buy a car to get...