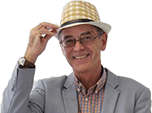 I have received £8500 fines for driving in a congestion zone in Italy - what do I do?
I have received a bunch of fines for driving in a ZTL (congestion zone) in Italy. I am aware that by law Italy can take a year to deliver the fines. Will they sell my debt to an international recovery agency so as to take me to court in England and affect my credit rating or not? The fines amount to £8500. I didn't realise I was in a restricted area 44 times.
Asked on by Peter Newton

Answered by
Honest John
I'd check with the Italian Consulate that the fines are genuine, but I think they probably are. But if you committed the offences, you are liable, you were traced back via the DVLA through the reciprocal agreement and if you don't pay the penalties could be enforced via a UK court.
Similar questions

I've been fined 45 Euros for speeding in France. Do I need to tell my insurer? If so, will my insurance costs rise? Will the fact that I don't have any points, or UK driving convictions, influence the...

I have received a Notice of Payment from a town in Italy for an offence dated July 2017 committed in a hire car. Given the delay am I still liable?

I was pinged by a police car while overtaking in New Zealand and incurred a $510 and 28 day driving suspension. My licence will be posted to my home address in the UK after 28 days, by which time I'll...