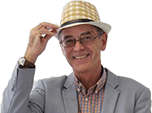 Honda Jazz 2002 CVT-7 Road Test
Thu, 05 Sep 2002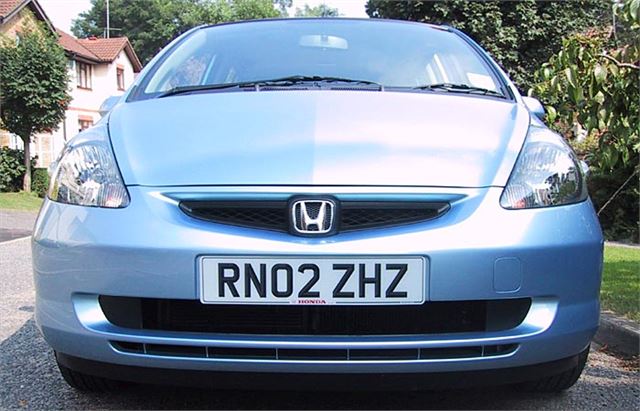 First, the original road test, from January 2002. Then an update about the new CVT-7 automatic. So if you've read the road test before, skip straight to CVT-7. 
The Honda Jazz is Japanese Car of the Year. It is the best selling car in Japan with 20,000 finding new owners every month and 36,000 on the waiting list. Its interior puts it ahead of the entire crop of new small cars. It beats everything else on versatility, economy, specification and price. Just like the Model T Ford in 1909 and the Mini in 1959, it's the right car at the right time. Now there's a new automatic version called the CVT-7.

So how did Honda move the goal-posts and wrong-foot everyone else? The first thing they did was shift the petrol tank. Instead of putting it under the back seats, they put it under the front seats. That enabled them to scoop much more interior space out of the floorpan. And, with an average five year model cycle it isn't something anyone else can catch up with until they design their next car from scratch.

Honda didn't stop there. They also thought very hard about exactly how they were going to use all that space, and came up with a concept so clever they call it 'Magic Seats'. Where with an ordinary car you can break your fingernails and give yourself a hernia rearranging the seats to carry something, with the Jazz all you do is press a button on the front seat back, then flop down the rear seat, headrest and all, in one simple movement. Flop down both seats and you create a cavern in the back with a perfectly flat floor. But that's only the start because Honda has another trick up its sleeve. Lift the rear seat squabs and you create an entirely different type of luggage space, bang in the centre of the car. Somewhere to put something tall and awkward, like a house-plant, or a bicycle, or a wolfhound. To fold it back again, just pull out the legs and drop it down. Either side or both sides. It's that easy. More to the point, its exactly what I want and what you want. With the Magic Seat system, Honda has left every other manufacturer scratching their heads.

As if that wasn't enough, Honda has also come up with an entirely new type of engine for the car. Called i-DSI, it uses two valves and two spark plugs per cylinder to provide a combination of low speed torque, performance and economy that no one else can match either. Just look at the figures: zero to sixty in 11.7 seconds, top speed 106 mph and a combined economy figure of 49.6mpg. Even the urban figure is 41mpg and on a run nearly 60mpg is possible. Naturally enough, this gives the car a low CO2 output of 134g/km which will keep it in the low VED class of £100 pa for years to come, and also makes it a very sensible choice for company car drivers. On top of that, insurance is in a rock bottom Group 3E. And, oh yes, the starter price is just £8,995 on the road with a three year 80,000 mile warranty. For that sort of money, Ford hopes to get you into a 5-door Fiesta with a 1.3 litre engine from the 1970's.

So what's this paragon of virtues like to drive? The seats are comfortable. It has a snicky, neat and positive gearshift. There are useful trays, cubbies and cupholders everywhere to hold all your bits and pieces. The steering is light without being too light. The ride is a bit stiff. The gearing is a tad short for the motorway. And the handling is, to use a weaselly word, "assured". Just don't expect bagfuls of cornering fun.

Okay, if it was a hoot to drive, then every other manufacturer would have no choice but to wander off into the sunset and shoot themselves. To my mind the new VW Polo 1.2 runs away with the 'fun fun fun' accolade. But the Jazz plays a different tune. It does the job. It's neat, tidy and safe. (Honda is expecting a four start NCAP crash safety score, by the way.) But it's no boy racer.

And to most people on our traffic-clogged, Gatso infested roads, that's no problem at all. The only difficulty Honda is going to have will be supplying enough cars to meet the demand.

The CVT-7

It was demand in Japan that delayed UK supplies of the 7-ratio CVT-7 automatic. And, in my view, this makes the car.

It's a CVT, which means 'continuously variable transmission'. But unlike some other manufacturers, Honda has always been good at these and offered a CVT option on the old shape Civic.

The CVT-7 takes it all a step further. You can drive the car in fully automatic 'D' mode. You can drive it in 'D' Sport, which sharpens its reactions. And that's what most drivers will do around town.

But out of town and on the motorway you've got the option of pressing a button on the steering wheel to activate two pushbutton self-selectors. These allow you to choose the ratio you want to be in, a bit like Michael Schumacher chooses the ratios in his F1 Ferrari. And the point of seven selectable ratios is they allow you to fine-tune your engine revs and speed.

For example, on the motorway, 6th gives you about 19mph per 1,000 rpm, which might be just enough to speed up to overtake something without resorting to a frenetic full automatic kickdown. Afterwards, push the + button and you're back up to 7th which slurs a bit but can give you around 25mph per 1,000 rpm and good economy on a feathered throttle.
Out in the country, selecting ratios is useful for engine braking while descending hills, and the beauty of this is you can easily find the ideal ratio rather than a compromise.

It all works incredibly easily and incredibly well. You can switch the buttons on or off by means of a steering wheel button on the right. Selecting 'D' from 'S' or 'S' from 'D' switches off the pushbuttons. And selecting 'N' at the traffic lights switches them off as well, but if you sit with the brakes on you stay in 1st gear. You can't even make mistakes, because if you choose the wrong gear or slow down, the box's electronics choose the right gear for you. The CVT-7 is well worth the extra £900, either for the fun of better car control, or because you need an automatic.